Each showcase gives our amazing Vocal Tuition voice and instrument students the opportunity to give a small public concert for their family and peers. With a more intimate setting, it is a perfect way for gaining performance confidence. Each student is encouraged to dress up for the occasion. The performance will be filmed and edited with a small clip of each performance uploaded to YouTube. Only one song is permitted, and during these sessions, students will experience the formalities of filming.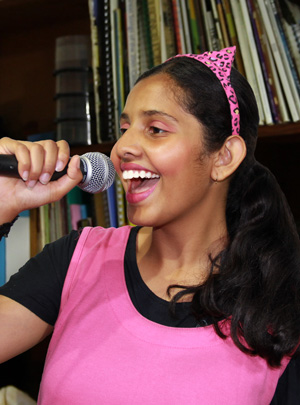 Showcases are held on Friday evenings 6pm and Saturday mornings 10am of the same weekend towards the end of each term.
Why not hold your very own solo performance? Perform a 30-minute programme for your special guests. Know what it's like to command the stage within a safe environment as you lead your fans on a journey of songs and stories. Create a programme and tickets. In addition, have this filmed for self-evaluation.
All Showcases are held at our Kings Langley studio.
CANCELLATIONS:
full refunds 8 days+ prior
50% refunds up to 48 hours prior

payment is forfeited

less than 48 hours prior