We have great educational tools for learning parts within songs from Harmony in Worship. Multimedia resource books are available for self-help development to the choir/ensemble/singer for learning parts and performing songs from the albums themselves. New albums and genres will be listed as they are created, so stay tuned!
For free downloadable resources, click here, or under the Training >> Resources >> Music Training Resources menu.
Click on the buttons below or in the menu above for more information and samples of the tracks from each album.
"Crazy" is a rock pop EP with each song having a completely different sound. Three of the songs make a great contemporary praise and worship set while the other three mention God briefly if at all. This provides a more subtle approach appealing to a wider market.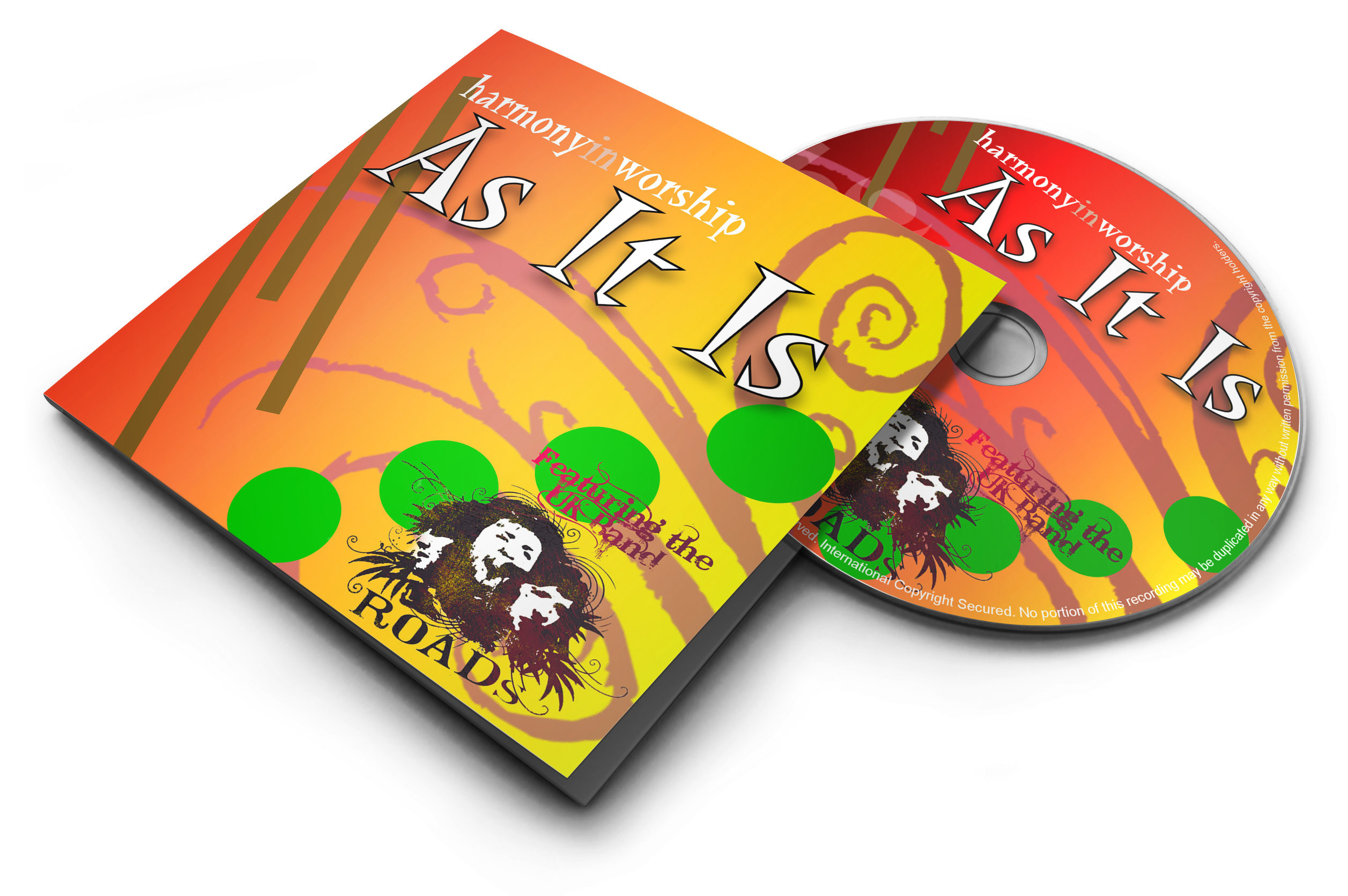 "As It Is" has a reggae influence that comes with the UK band "Roads" featured in this EP. Full of funky grooves, bass riffs and upbeat rhythms, the very catchy tunes are sure to get everyone moving.